Improve asset management
Powered or not EROAD has a solution for you
Our businesses are increasingly complex. With a mix of vehicles, powered and non-powered assets, keeping track of your assets and maximising their utilisation can be a challenge. EROAD is here to help make the complex intuitive, with two asset tracking solutions to meet your business needs. Both asset tracking solutions give you the data you need for asset tracking at your fingertips, and integrate into MyEROAD to help you manage your business more effectively.
EROAD Where is an affordable asset tracking solution designed for assets that move around job site
EROAD ETrack Wired gives you full visibility for powered assets and yellow equipment
Our solution is designed with the customer in mind. It's easy to learn and intuitive to use, so you can spend more time on your business, not on navigating the technology
ETrack Wired
Get full visibility for powered assets and yellow equipment with ETrack Wired
Heavy plant and powered machinery can also be tracked with EROAD's ruggedised tracking option, the ETrack Wired. It can handle tough sites (IP68 rated) and provides the same tracking data as the Ehubo2 without the driver-facing features used for road driving.
How it helps project managers and fleet managers
Cost-effective asset management with smart service scheduling and vehicle inspections
Able to track engine hours and service as required
Improves productivity and utilisation through access to advanced data insights
Proof of service to build strong, sustainable customer relationships
With EROAD ETrack Wired, you will be able to:
Specifications
Superior cellular and GPS wireless performance
Sealed enclosure to withstand weather (IP66)
External surface mountable
Internal GPS & wireless antennas
Geofence and in-motion alerts
Built-in accelerometer
2 digital inputs
Detailed historical activity reports
12- or 24-volt power source powers the unit and charges the battery
Devices last up to 6 months on battery power alone when not being charged
Want to know more about the EROAD ETrack Wired?
EROAD Where
Know where your assets are and manage them efficiently with EROAD Where
EROAD Where makes it easy and affordable to manage assets that frequently move around project sites. Assets such as trailers, containers and valuable construction equipment can be located in an instant via EROAD Where's mobile app or EROAD Where's easy-to-use desktop platform
By setting up geofences around project site parameters and assigning cost centres to individual assets, users can activate more efficient customer billing and proof of service cost reporting
Ehubo2-equipped vehicles moving around project sites and workers using the EROAD Where mobile app on site creates a complete mesh network for your assets; no more lost assets, asset spreadsheets can be replaced, and project admin is made so much easier
With EROAD Where, you will be able to:
Specifications
Dimensions: L 81 x W 37 x H 29mm
Weight: 75 grams with batteries
6V Primary Lithium Thionyl Chloride
5+ years at one ping per second
On device LED for low battery alert
Operating Temperature: -30 to +85ºC
"Aramex (NZ) required EROAD WHERE to track our freight cage assets across the country. At any given day/time we need to be able to review, by site (defined by a set geofence) where our assets are. This can be defined by an internal site or customer site. The installation process of the EROAD WHERE devices was fast, intuitive and easy, and the experience thereafter once our assets were inflight has been exactly what was promised and asked for."
Brad Bernie,
Chief Operating Officer, Aramex (NZ)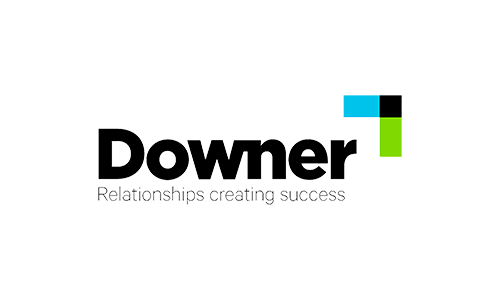 Pricing
Interested in learning more about our pricing? Look through and get a better understanding of our pricing.
See how EROAD can make a difference for your fleet
Reach out to schedule a 15-minute demo with an EROAD expert today.