Improve operations
How EROAD improves fleet operations
Key fleet management features
Precise tracking giving you greater data granularity
EROAD fleet telematics uses multiple sensors to measure distance, not just GPS
EROAD polls every 250m and significant events like ignition, braking, cornering, geofence etc
Telstra/Optus/Vodafone roaming
Ehubo2 can store up to 6 months' worth of data when out of coverage
This granularity leads to more accurate reporting to your customers, more accurate returns FTC savings benefits
Easy to use system puts data at your fingertips and reduces administration workload
Fewer insurance claims to be completed (reduced over speed events means less risk of accidents)
Streamlined tax reporting (Fringe Benefit Tax and Fuel Tax Credits)
No chasing driver license details for infringement management
EROAD's service alerts means less chance of having to chase up drivers for overdue services
More time can be spent on the business
A pool booking solution that is easy to use and easy to administer
Web based platform + iOS and Android app
Intelligent booking transfer functionality
Automatic rebooking for vehicles
Live fleet overview and status
Single sign on available for users
Customisable vehicle views
Platform supports other asset types, including car parks and e-bikes
"The EROAD system means information is now at everyone's fingertips. And it's the easiest to use system I've seen."
Be proactive about your fleet service and maintenance to save costs
Comprehensive service module allows fleet managers to proactively manage maintenance and repairs
Monitor suppliers, and maintain a full-service record history of the fleet
Schedule standard and custom servicing based on date, distance and/or engine hours
Instant in-cab servicing alerts for instant servicing/repair notifications
Customisable pre-trip compliance questions answered by drivers in cab e.g. Did you have enough sleep? Are you fit to drive? Did you complete your pre-trip inspection?
Get visibility of the fleet's condition every day with EROAD Inspect
Paperless vehicle inspection via the Mobile App 'Inspect'
Defects recorded in the Inspect Dashboard in MyEROAD and sync to MyEROAD Fleet Maintenance for servicing management
Greater transparency around vehicle condition
Reduces unfair wear and tear cost and risk
Defects can be reported regularly to your service provider to manage approvals for any repairs
Maintain vehicles to a good standard for improved resale value
Modernise your system with EROAD's Job Management and get better results
Message urgent jobs to the driver and communicate via our secure two-way messaging platform.
Easy connection to your preferred job management partner, or existing EROAD partners like MyTrucking, vWorks and iCOS Live, for improved job management processes
Utilise EROAD geofencing to report on time on job site, entry/exit
Quick identification of a vehicle's driver with no extra hardware: Driver login
Better visibility of fleet to support health and safety
Train and retain drivers
Encourages accountability -identify individual driver
Enables driver-centric reporting in MyEROAD
Protects business reputation – enhanced visibility of what's going on in your fleet
Track drivers over multiple vehicles/equipment to form a pattern of their activity & driver behaviour
Instantly switch on powerful, easy-to-use reporting and analytics for your fleet
See all fleet vehicles at a glance in on the MyEROAD Fleet Map
Access a wide range of visually appealing, easy-to-use fleet management dashboards and reports on MyEROAD including Driver, Activity, Tax, Service and Defect reporting
Make organisational decisions based on accurate data using our fleet tracking software
Monitor and train drivers towards safer driving behaviour – reduce number of insurance claims and excess
Instantly improve communication with drivers – no wasted time looking for driver locations or manually investigating journeys/incidents
Report on Proof of Service and geofence activity, useful for monitoring project or customer sites
Right-size the fleet with accurate utilisation reporting
Manage fleet health with Service and Defect management dashboards
Turn fleet data into opportunity with EROAD Analyst
Current data at your fingertips
Combine fleet data with your other important data sets
Create clear and compelling reports on your fleet operations
See subcontractor activity on your map: EROAD Share
Have your subcontractors got EROAD as well?
Easily integrate their fleet or certain vehicles on your site into your MyEROAD map view
Improve team/partner cohesiveness
Improving health and safety compliance, and productivity
Provide customers with verifiable proof that contract conditions were met: Proof of Service
Simplify contract reporting to help with invoicing, retention and dispute resolution for civil maintenance or construction engagements
Deliver a verifiable record of auxiliary equipment activity based on EROAD's highly accurate tracking devices – Ehubo2 and ETrack Wired
Deliver accurate, verifiable, record of service to your customers – who can even get their own login and monitor your contract activity for themselves once the vehicle's auxiliary equipment is connected to EROAD's hardware
Get full visibility of your site with Geofencing
On site speed monitoring
Entry / exit monitoring
Time based SLA monitoring and customer reporting
Improve your FTC refunds by geofencing off-road mileage locations
Our customers track just about everything
Trucks, utes, powered or non-powered assets, we have a hardware solution to suit the needs of your business. Find out more about our in-vehicle, driver-facing GPS device with multiple easy-to-use apps, driver login, driver behaviour feedback, two-way messaging, and FBT trip purpose.
"EROAD has so far brought down our over speed events from approximately 25,000 a month to about 1200. It's reduced our overall fuel bill by approximately 20% and accident incident rates by 20%."
As governments race towards Net Zero emissions targets. Are businesses ready for the shift in sustainability reporting and regulations? Download the report. …
Pricing
Interested in learning more about our pricing? Look through and get a better understanding of our pricing.
See how EROAD can make a difference for your fleet
Reach out to schedule a 15-minute demo with an EROAD expert today.
You can trust us
More than 100,000 vehicles use EROAD globally to keep their drivers safe, their fleet compliant, and improve their operations. We partner with the best in the business.
EROAD Customers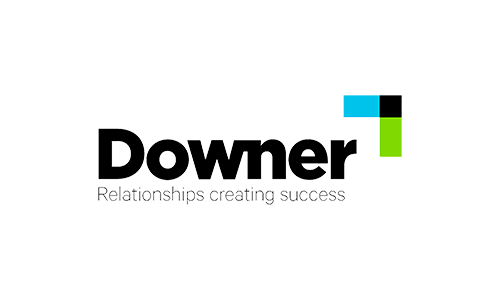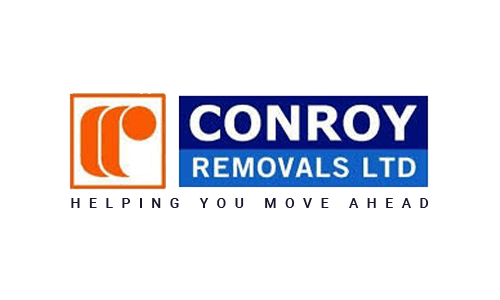 Associations Partners